While the museum has been closed to the public, our staff and interns have been focusing on re-inventorying our collection so that our records are up-to-date for use in teaching and research in the future. We have interns working in all of our collecting areas—including ethnographic, historical, and archaeological collections. You will be hearing from some of them later on in the semester as they discover more about the objects they are working with.
Systematically moving through our collection storage while recording locations and object information gives us the opportunity to physically revisit parts of the collection that had not been used for many years. For example, while inventorying in our textile storage, Fall 2020 intern Samantha Corral identified some rolled textiles that document NMSU's history as a university. (Museums store large textiles rolled to prevent damage caused by folding over time, and to save on space). We've unrolled them here and highlighted just a few to showcase these NMSU-specific parts of our collection.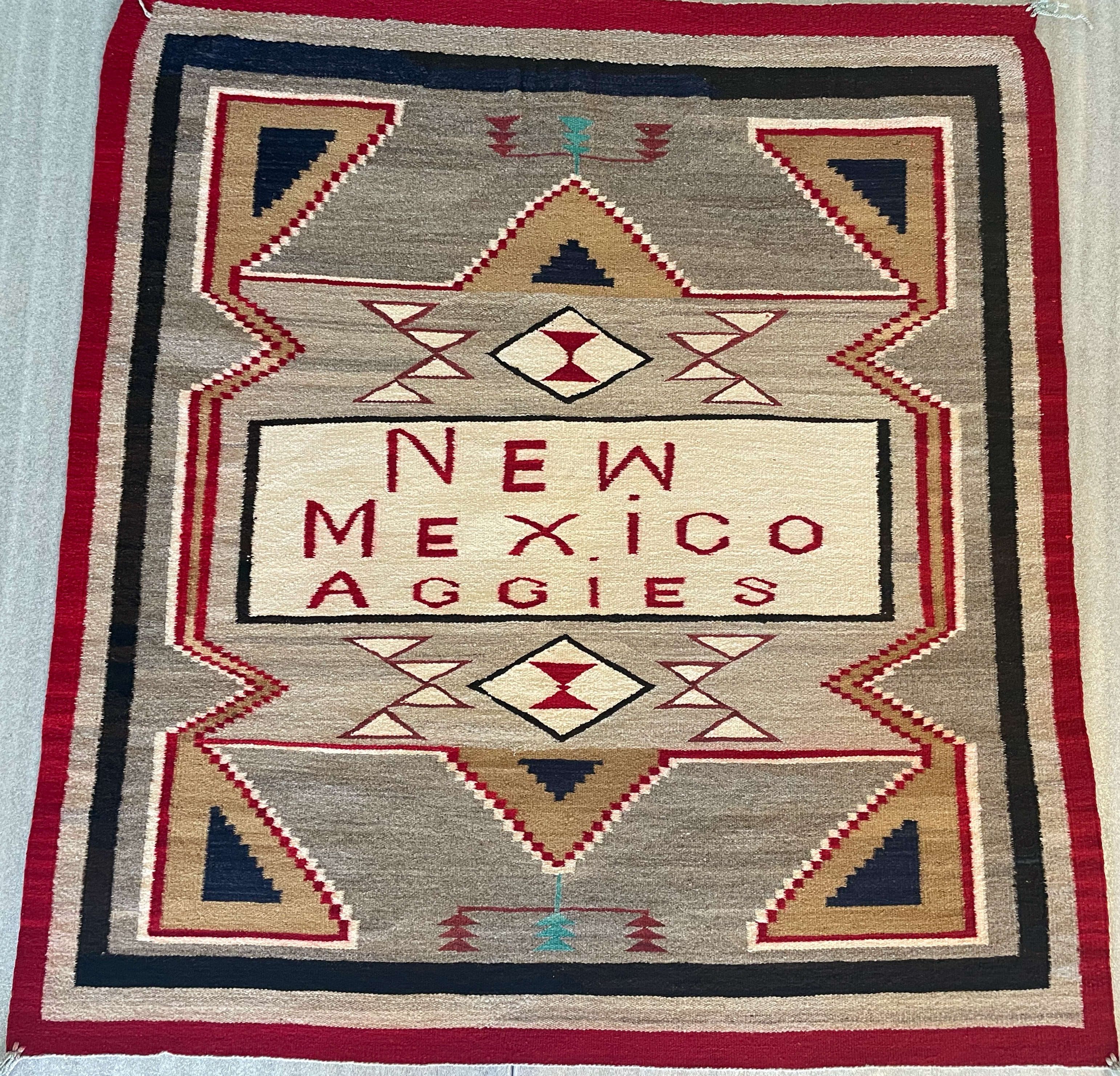 This rug incorporates the weaving construction techniques and motifs of Navajo (Diné) rugs, but with the addition of the New Mexico Aggies at the center. It once hung in the house of the NMSU President. 2000.08.01, University Museum.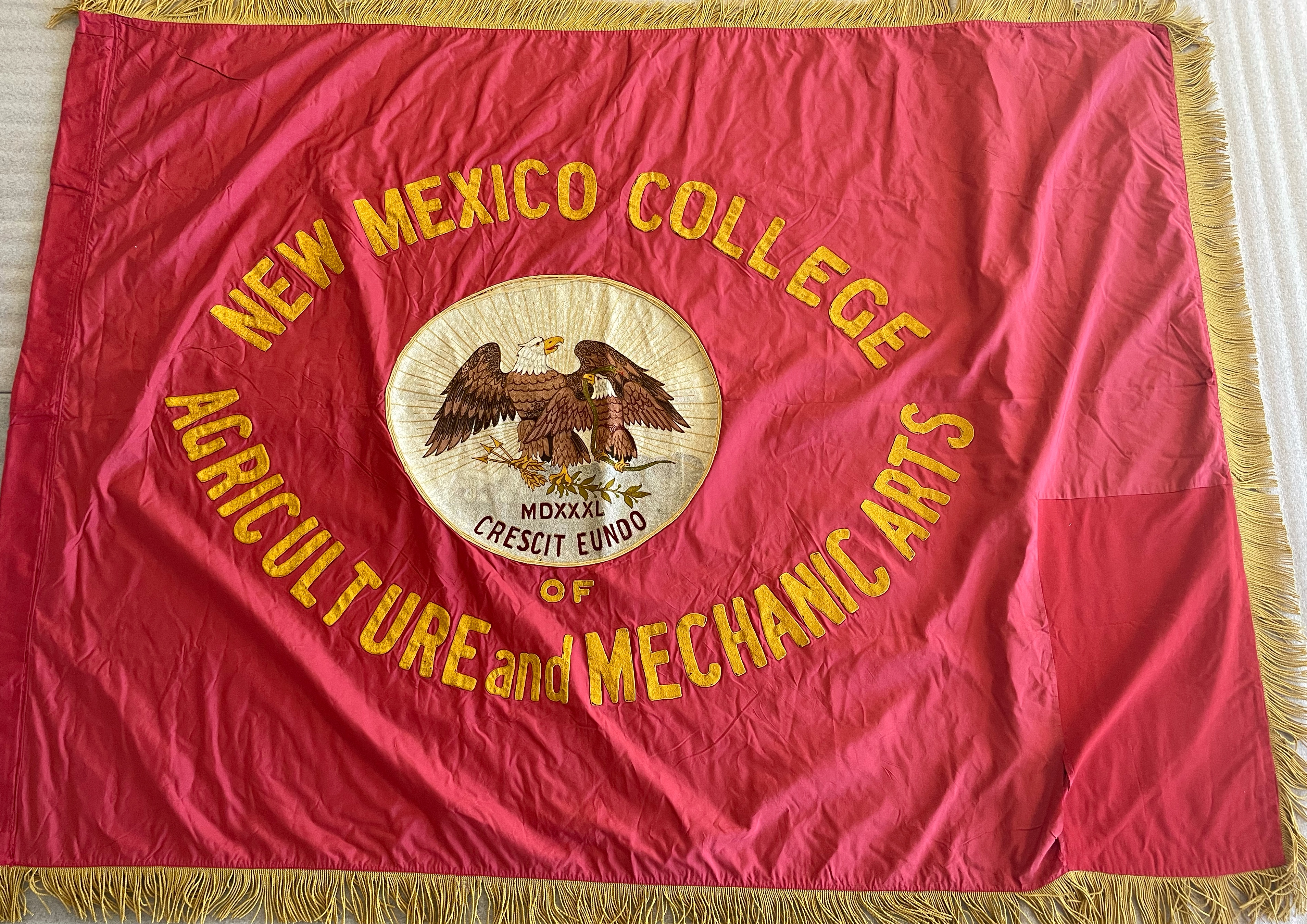 A large flag bearing the seal of the state of New Mexico and name of the New Mexico College of Agriculture and Mechanic Arts. The flag likely dates to some point during the mid-20th century, as the seal was officially adopted by the state in 1913, and the university wasn't renamed as New Mexico State University until 1960. A large rectangular section in the bottom corner has been replaced and repaired. 2003.08.11, University Museum.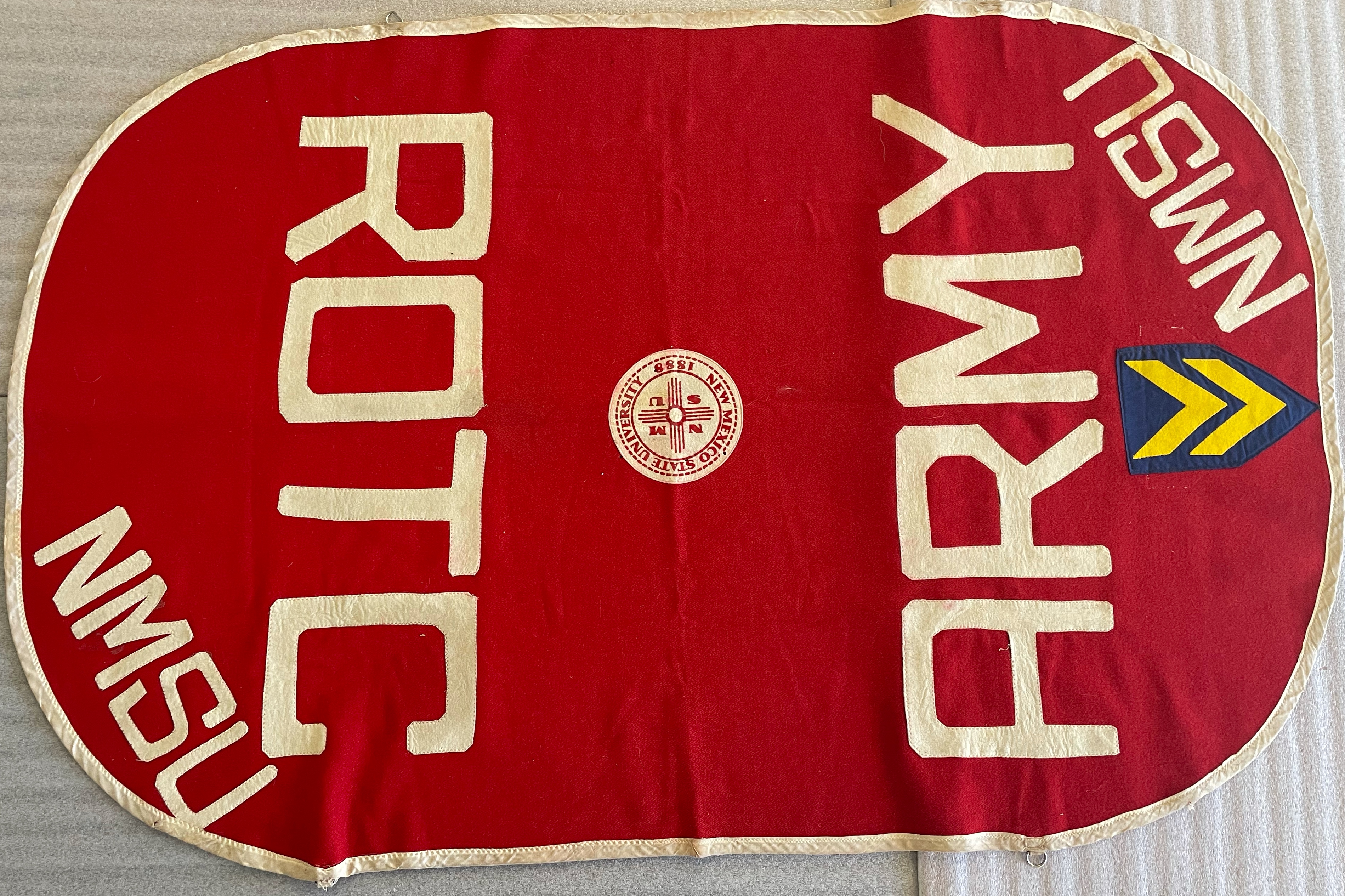 A red wool NMSU Army ROTC horse blanket, with white felt lettering, blue and gold corporal stripes, satin binding, and the seal of New Mexico State University in the center. The edges and underside of the blanket show evidence of some significant use, but it is unclear as to when 2003.08.10, University Museum.
You can read more about the history of NMSU and hear the stories of alumni in Mariah Ballard's (Department of Anthropology, MA) exhibition Uphill Both Ways: Educational Experiences in Rural New Mexico.