As part of our ongoing work with the local non-profit organization Weaving for Justice in the lead-up to our Fall 2021 co-curated exhibition on weavers and textiles from Chiapas, the University Museum recently acquired two shawls from Zinacantán in the highlands of Chiapas, Mexico. Through the help of Professor Emerita and Weaving for Justice leader Christine Eber, we purchased these shawls as part of the organization's annual textile sale to benefit the education and lives of Maya youth. The shawls had been donated to Weaving for Justice for the sale by Patricia Ferrer of Tucson, Arizona, who regularly travels to Chiapas for medical volunteer work. The University Museum was thrilled to acquire these shawls, as their spectacular embroidery and cultural contexts tell new stories about the lives of the Tzotil-Maya women in Chiapas who created them. Although pictured below spread out flat, they would have been worn around women's shoulders to show off the colorful embroidery, and tied together across the chest with the tassels.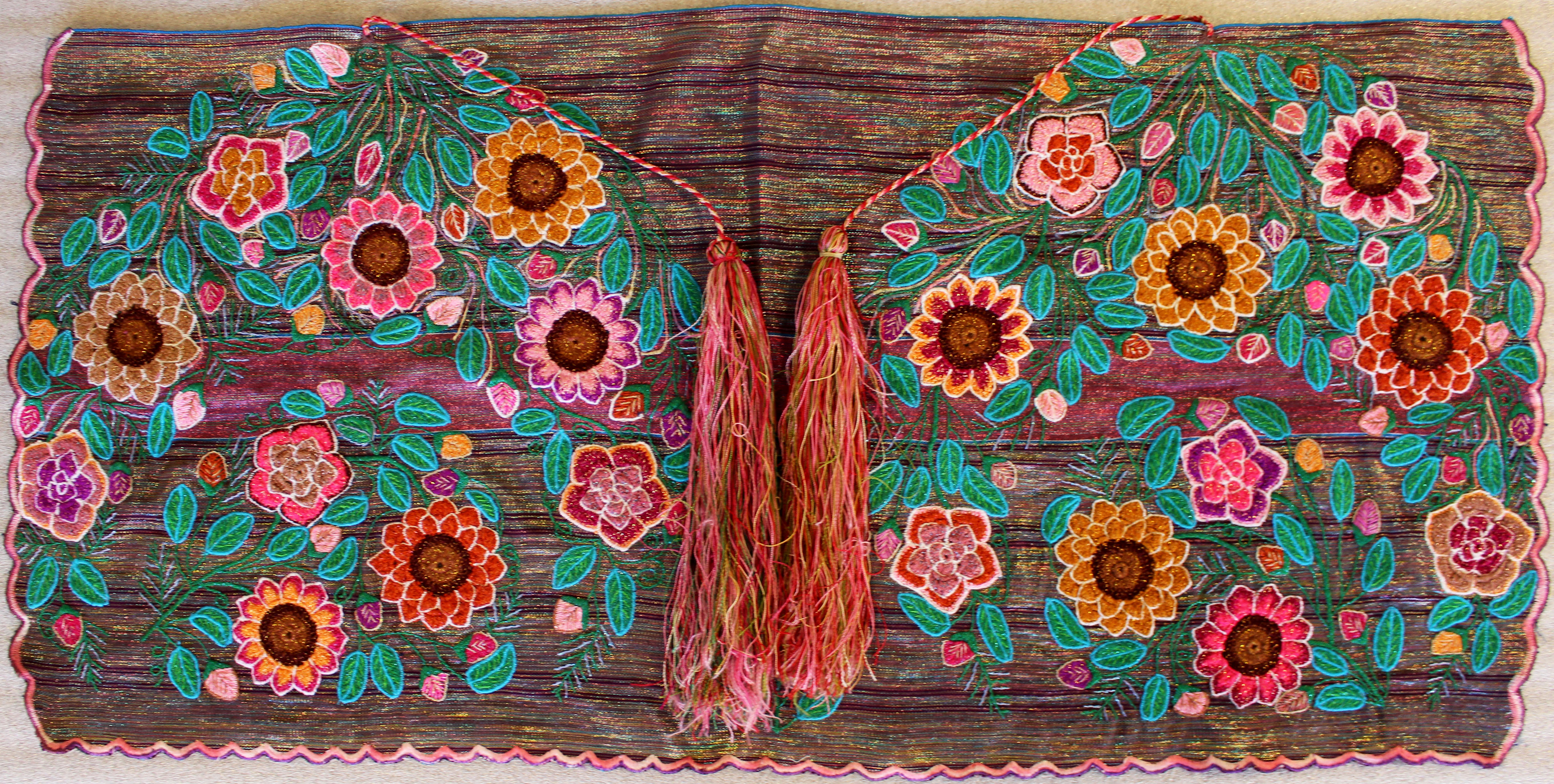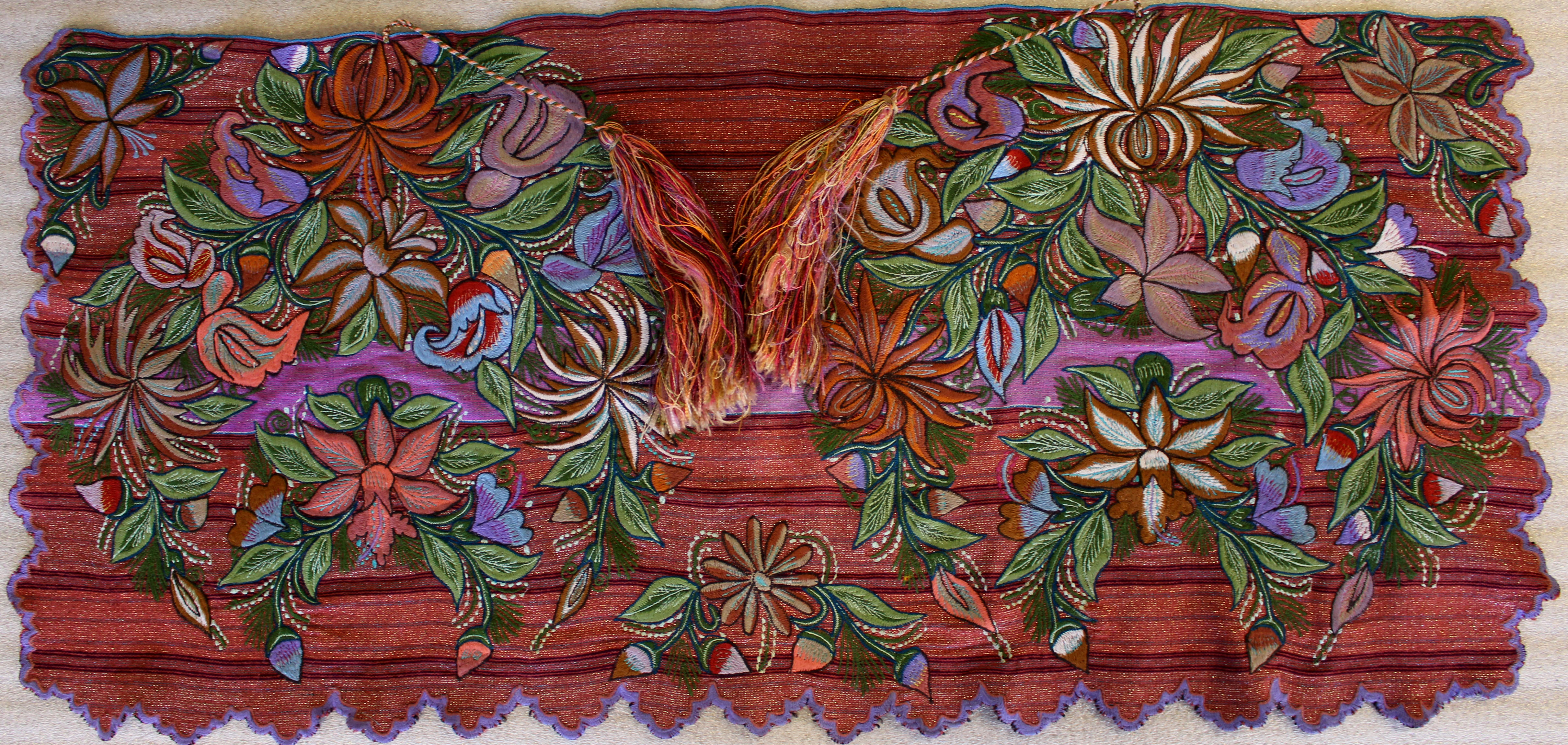 Figure 1 (left): University Museum 2020.02.01        Figure 2 (right): University Museum 2020.02.02
The municipality of Zinacantán and the Indigenous Tzotil-Maya people that live there are particularly known for the creation of colorful shawls such as these (pirik mochebal in Tzotil). Like the many other types of textiles produced in Chiapas, women weave the base fabric on backstrap looms (see below). Both the weaving designs and the embroidery styles evolved greatly over time in response to social change and individual innovation of design. Although maintaining a consistent shape, the once simple red-and-white striped shawls made of cotton now involve multicolored stripes and borders alongside detailed embroidery of flowers, leaves, and vines made of acrylic yarn. If you look closely at the shawls, you can see how stripes still form an important part of the weaving, emphasized by the incorporation of metallic acrylic yarns such as Lurex. Colorful assortments of embroidered flowers now cover the majority of the shawl surfaces, inspired by the many flowers grown, sold, and exported in Zinacantán.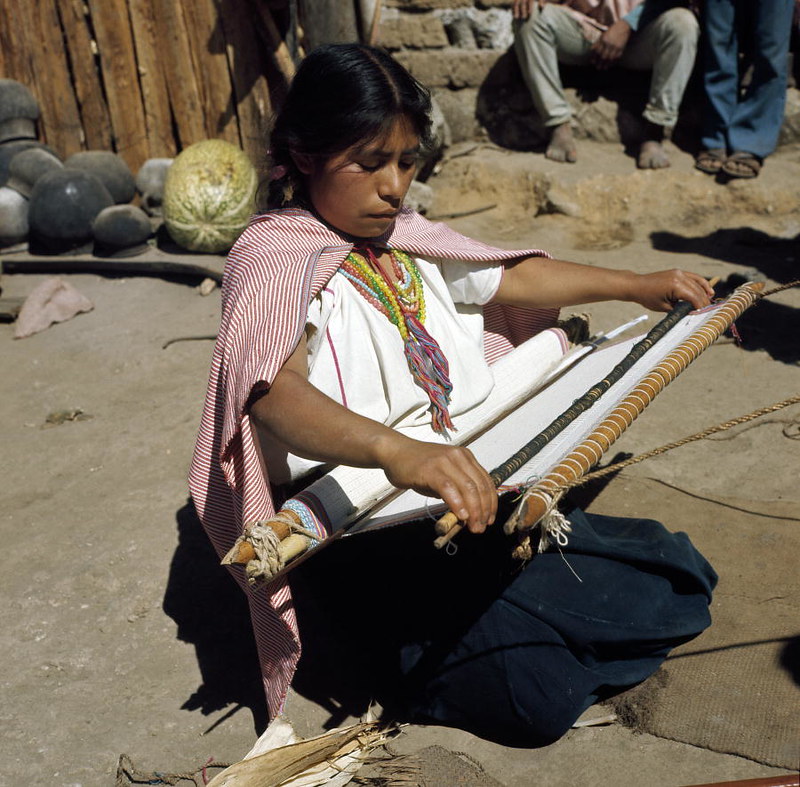 Figure 3: President of the youth club in the village of Navenchauc weaving a cloth on a backstrap loom, 1974. Photo by Jerry Frank, UN Photo. Licensed under Creative Commons BY-NC-ND 2.0.
Although some shawls are hand-embroidered, since the early 2000s machine embroidery became a more popular technique among women, as it allows for greater consistency, detail, and innovation in designs. The University Museum's 2020.02.02 demonstrates these techniques of machine embroidery clearly in the precise, pointed leaves of the flowers and vines. However, the other shawl (2020.02.01) shows different decorative techniques. The large, round flowers appear to have been added as appliques with looped yarn that provides a three-dimensional look and feel. The vines and leaves connecting these flowers appear to have been hand-embroidered, as the back shows small inconsistencies and diversions more typical of the human hand.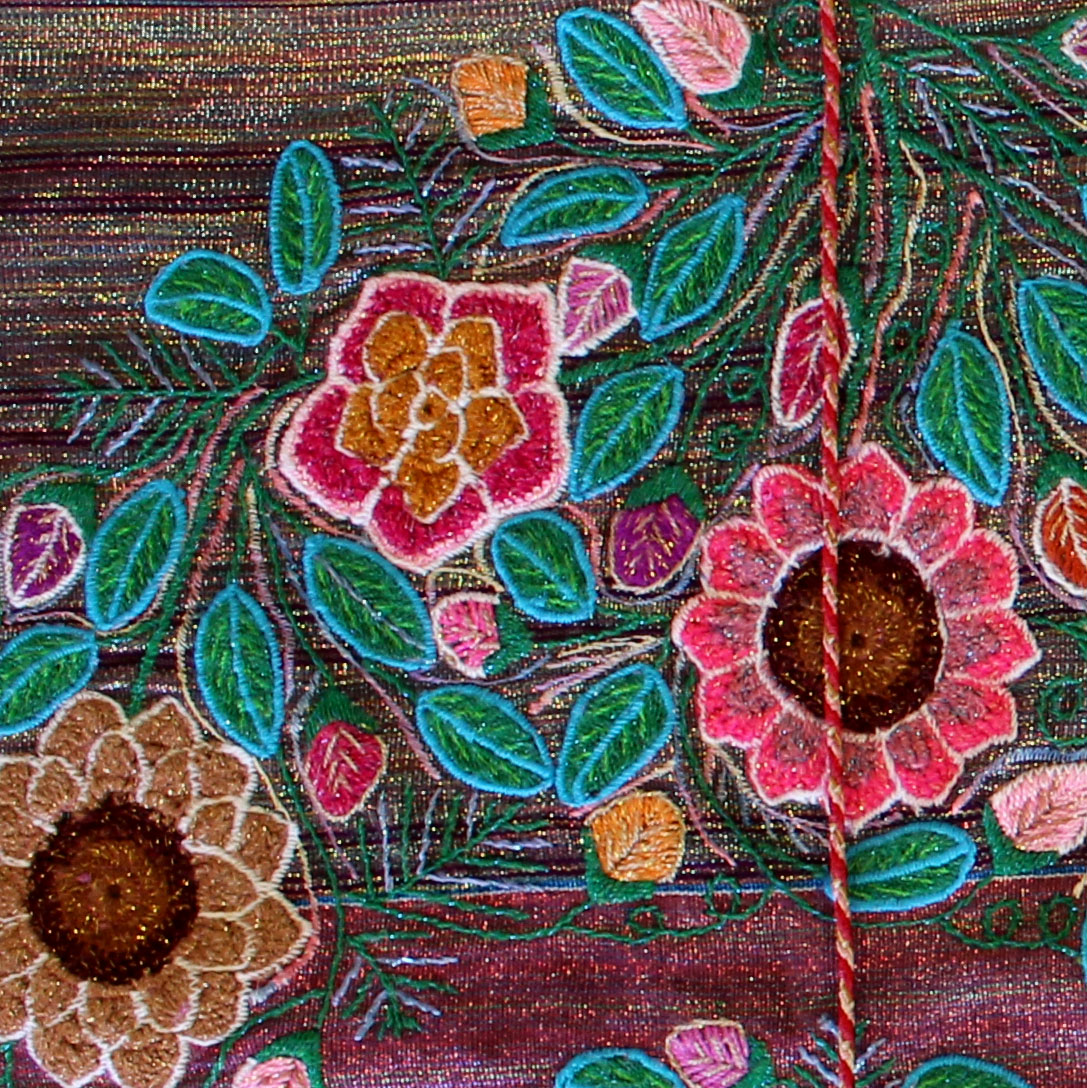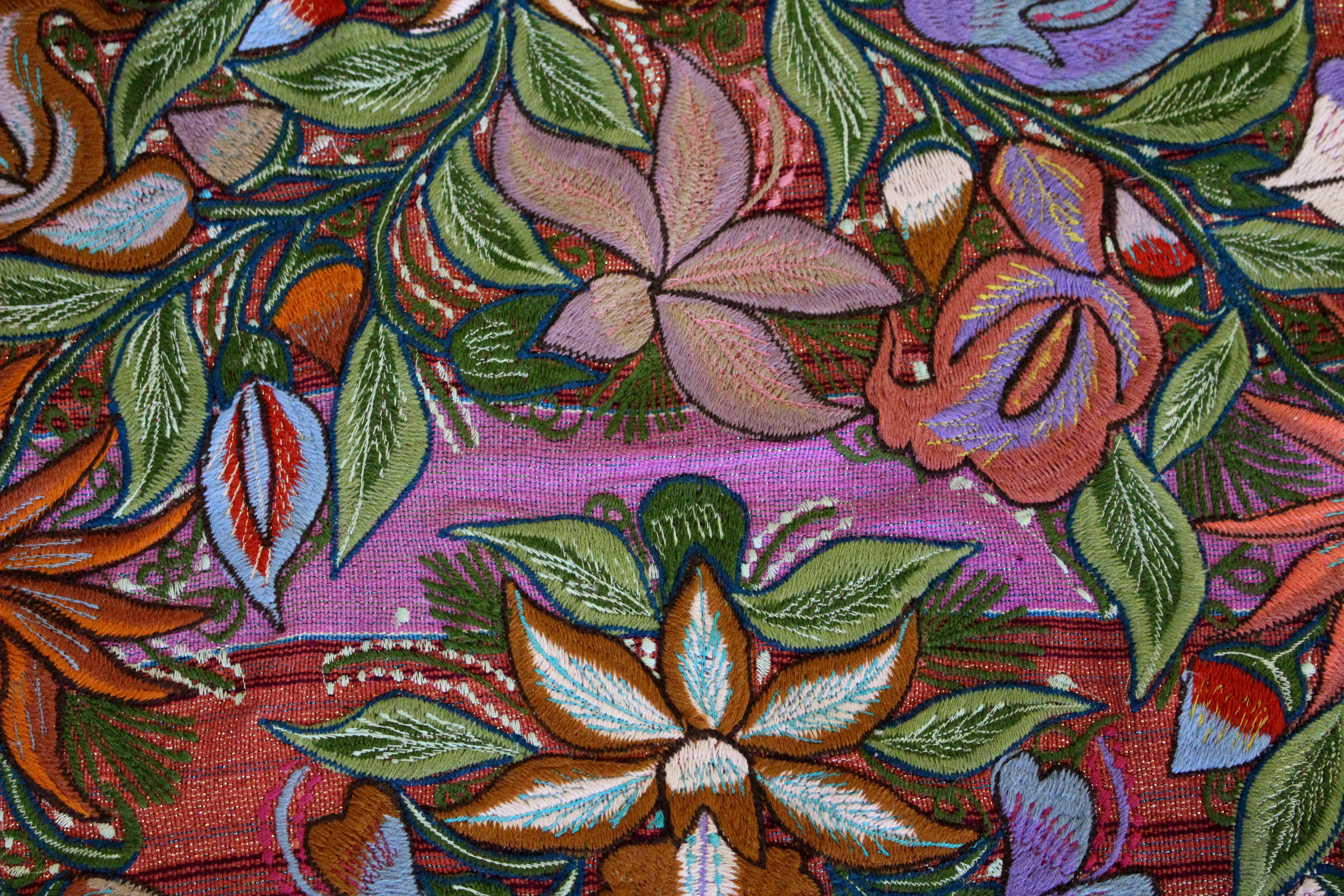 Figure 4(left): Detail of flower appliqués and embroidery on 2020.02.01. Figure 5 (right): Detail of machine embroidery on 2020.02.02.
Shawls like these represent the lives of many women in Chiapas. Not only do women in Zinacantán wear shawls to fiestas and for everyday activities, but like many other women in Chiapas, they also support themselves by selling their work locally, regionally, nationally, and internationally. Organizations such as Weaving for Justice help women's weaving cooperatives in Chiapas sell their weaving for fair prices, while also educating the general public about the culture, triumphs, and struggles of these women. The women in Chiapas that made these shawls negotiate their places in their families and communities by evolving and elaborating on traditional designs and techniques. To learn more about weaving in Chiapas, check out Weaving for Justice and look forward to our exhibition of Chiapas textiles opening Fall 2021 at the University Museum, when you can come see these shawls in person!