For more information on any of these upcoming events, contact Curator Kristin Otto at
krotto@nmsu.edu
. 


Ongoing throughout Fall Semester: Career Development Workshop Series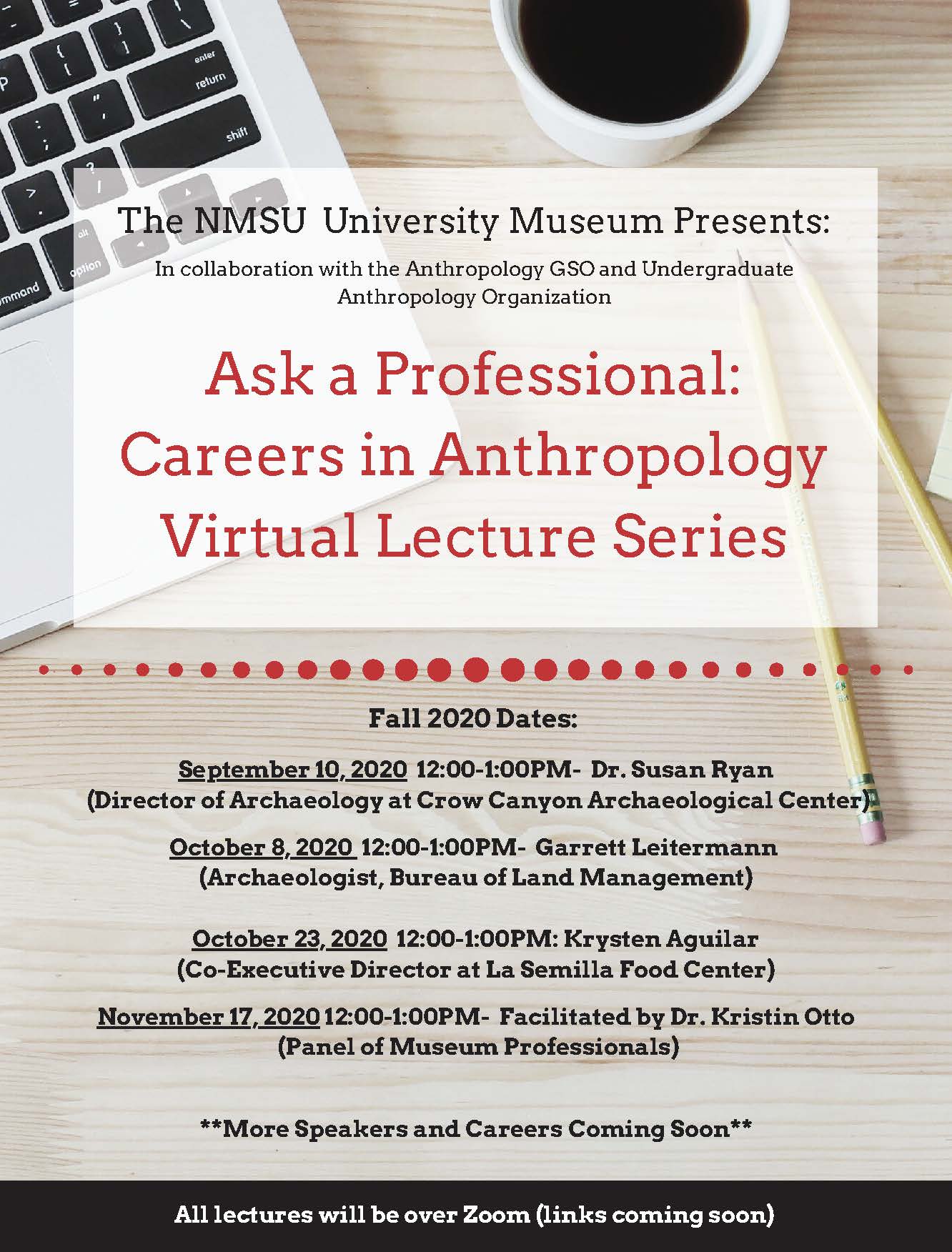 Archaeology Day - October 17, 2020

In Collaboration with the Branigan Cultural Center and the Bureau of Land Management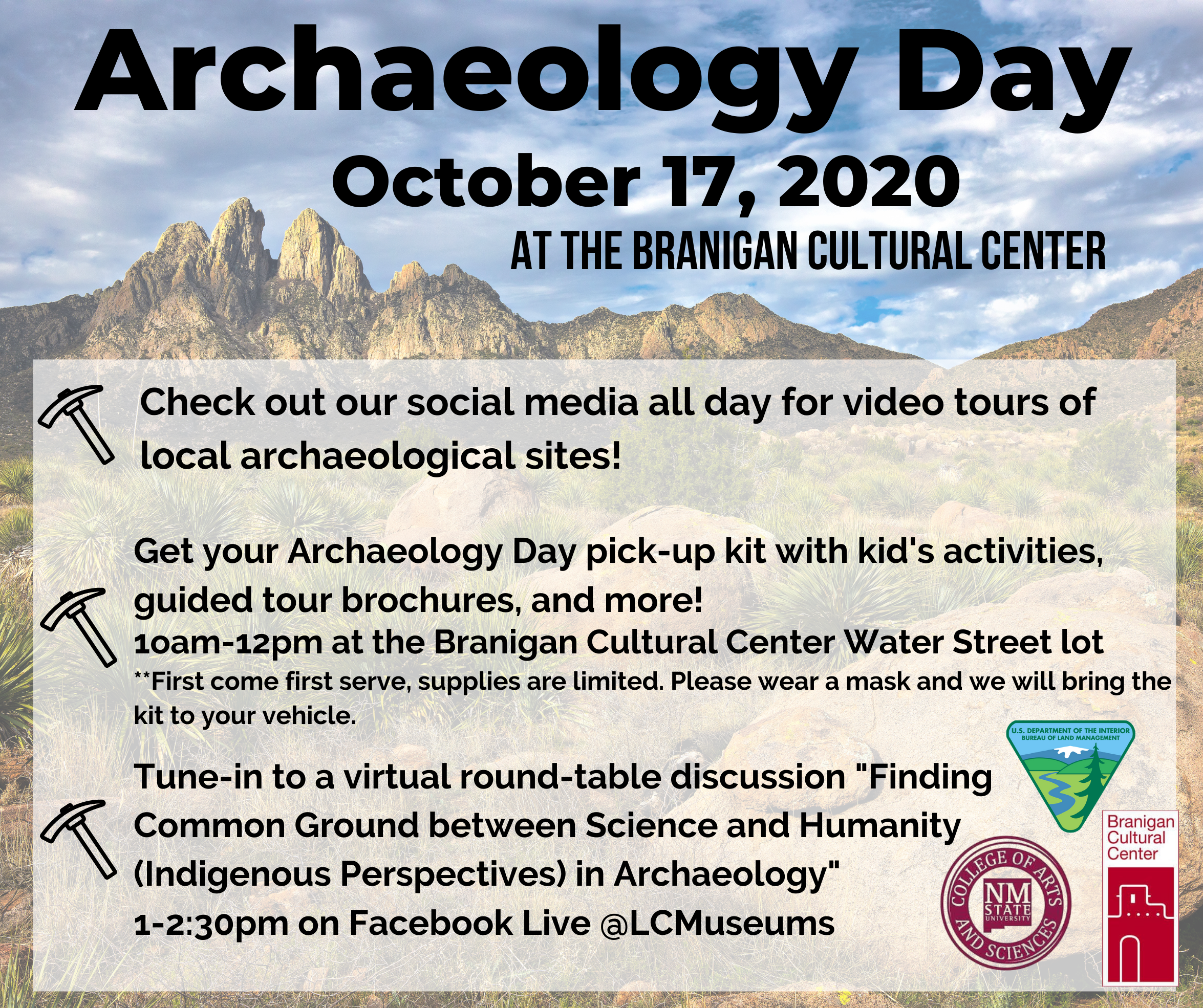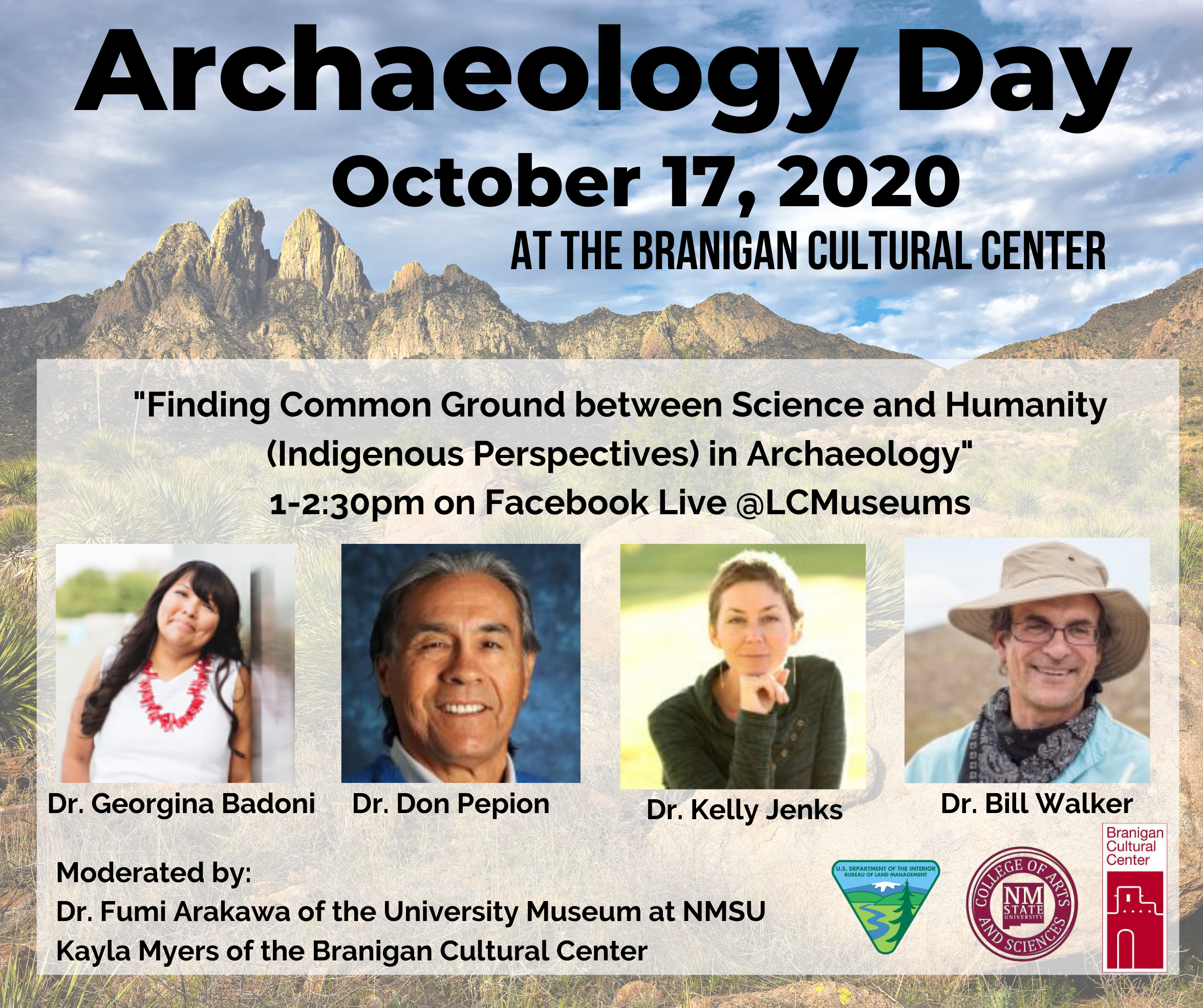 Textile Sale to Benefit Maya Youth - Saturday October 31st and Sunday November 1st
Weaving for Justice usually hosts this event in the University Museum courtyard, but was unable to do so this year due to COVID-19 protocols. We are collaboarting with Weaving for Justice on our upcoming Fall 2021 exhibition.